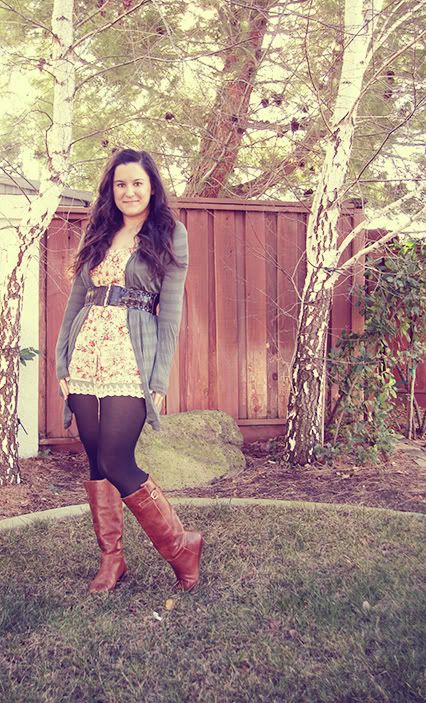 Cardigan: Charlotte Russe, Shirt:
Papaya
(the closest to it), Boots: Steve Madden
So it's Friday and I don't know why that matters to me because I don't have a job yet! So every day is a Friday for me. Oh so tough being a recent college grad....jk! It's nice for now until I get that strenuous boring 9-5 job right?? Hopefully I can get one that is what I enjoy. Something that can actually make me happy when I wake up. Or at least as happy as a job can make you. I will continue that job hunt right after this!
I am also headed back to Tahoe this afternoon, but I must hit the gym first! Sorry this post is so boring.